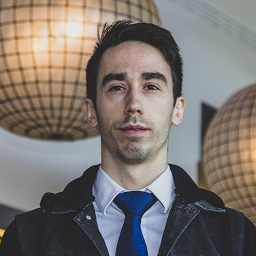 Post-Doctoral Fellow
Etienne St-Onge received his Ph.D. degree in Computer Science specialized medical image analysis under Pr. Maxime Descoteaux in the Computer Science department, Université de Sherbrooke. As a former member of the Sherbrooke Connectivity Imaging Lab (SCIL), his research focuses on discrete differential geometry applied to Diffusion-Weighted Magnetic Resonance Imaging (DW-MRI).
Currently, he is a post-doctorate in the NeuroImaging & Neurosurgical Technologies (NIST) lab focusing on the integration of tractography in surgical planning with Pr. Louis Collins at McGill University.
For his graduate studies, he was awarded with a scholarship from the Fonds de Recherche du Québec – Nature et technologies (FRQNT) and the Natural Sciences and Engineering Research Council (NSERC) of Canada.